AUG 2017 - PRESENT
FOUNDER / TRANSLATOR & COPYWRITER
Norton Translations
Responsible for: Boosting your business with language solutions tailored to your needs
JUN 2013 – NOV 2017
CONTENT & MARKETING
Lotum GmbH, Bad Nauheim
Responsible for: Content creation & localization, copywriting, online marketing, app store optimization (SEO for mobile apps)
MAY 2011 – JUN 2013
TRANSLATOR
Gaines Translations, Frankfurt am Main
Responsible for: Translation, copywriting, proofreading, and project/account management
SEP 2010 – JAN 2011
FREELANCE TRANSLATOR
London, UK / Seville, Spain
Responsible for: Website localization for English-speaking markets
2008 & 2009
PUBLIC RELATIONS INTERN
Ketchum PR, London
Public Affairs GmbH, Cologne, Germany
2019
Sworn Translator for German <> English
District Court of Frankfurt am Main, Germany
2018
State Certification for Translators in German <> English
Regional Authority of Baden Württemberg, Germany
2006-2010
Bachelor of Arts, German Studies with Spanish (1st Class Honours)
University of Warwick, United Kingdom
2008-2009
Erasmus Study Abroad Programme
Universität zu Köln, Cologne, Germany
2007-2009
Open Studies Certificate in Journalism
University of Warwick, United Kingdom
LANGUAGES
ADDITIONAL SKILLS
Search Engine Optimisation
Online Marketing (Google Adwords, Facebook etc.)
AWARDS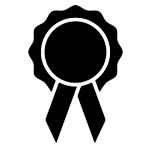 Member of the BDÜ
(German Association of Interpreters and Translators) since 2019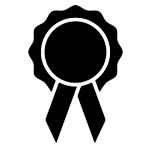 Winner of Frankfurt Translation Prize 2010
University of Warwick
Martin Seibert of // SEIBERT/MEDIA, Wiesbaden, Germany
"Ami's translations are top quality and she is very reliable. It's a pleasure to work with her!"
Website
Hartware MedienKunstVerein e.V., Dortmund, Germany
"Both the translations and time management are on point! We will continue to request Norton Translations' services in the future."
Website
Michaela Schäfer, Managing Director of Fit for Profit, Schaffenhausen, Switzerland
"Ami in a nutshell? Fast, highly competent and very creative! Thank you, Ami – it's a joy to work with you."
Website